Server Backup and Recovery Solutions
Colocation America offers secure and reliable automated backup and recovery services to companies that must protect their mission-critical data. Our backup system assures customers a highly reliable solution when it matters most. Use Colocation America as your disaster recovery site or as your main database storage server, either way, rest assured your data is safe with us!
What Is a Backup Server?
One of the best ways you can protect your data is to back it up. In most businesses this is crucial to operations because you just never know when a loss of data might occur. This could be due to a hard drive failure, natural disaster, or even something most people don't account for in user error. If your data is backed up then you can just restore it from your backup server in a process known as recovery. So, if you have a server it's always a great idea to invest in a server backup to keep you online with your latest data all the time. There are, of course, different types of data backup solutions beyond having a server in a data center and then having a backup server. You could also employ offsite backup solutions. That would be best if you host your data onsite, but would like a dedicated or collocated backup server inside a data center.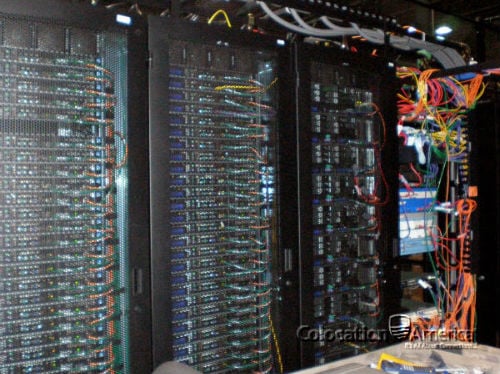 Of course if you're going to have an offsite backup server, there are cost benefits to hosting all of your data offsite, which you can read more about on our
outsourcing an in-house data center
page. Another data backup solution is to backup your files online (in the cloud) using a service such as Microsoft's
OneDrive
, Google's
Google Drive
, Apple's
iCloud Drive
,
Mozy
, etc. But there are some pitfalls. Let's explore them below.
---
Why a Server Backup Solution Is More Reliable than Online Backup
Online backup solutions are a convenient way to backup your data. The applications provided are typically very user friendly and the payment schemes are fairly straightforward. There are some shortcomings, however. When you backup your data with an online storage solution, your data goes onto a shared server—that's just what the cloud is. You're then dependent on sharing resources with other entities who have also signed up with the service. That means if there were to be any type of cybersecurity attack (and they do happen,
even to the most prestigious companies
) then your data is at risk.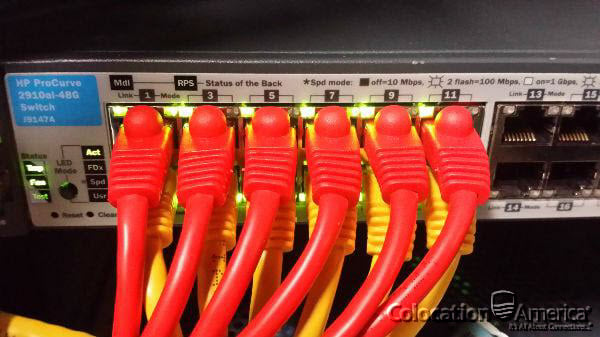 Additionally, there are typically restrictions on upload and download speeds, file sizes, etc that you have to take into consideration. With all that said, it is generally accepted that dedicated server backup solutions are a simply more reliable data backup solution. That's because they reside somewhere where you can visit, touch, and view your backup server—which is not the case with online data backup solutions. This will give you the peace of mind that your backed up data is
your
backed up data. It's not shared on a random server at a giant company's data center. It's hosted at a reliable
data center
 which offers data center backup solutions. Colocation America takes the backing up of your data very seriously because we know what's it's like to lose data and not have it backed up. Therefore, we adhere to the notion that physical dedicated or collocated server backup solutions are just more reliable than online data backup solutions.
---
How Is Your Data Protected?
To ensure our clients are protected, we uphold to the highest level of data center security standards and regulations. Using the latest data center hardware and monitoring systems, Colocation America ensures that your hosted server backup or system is always available. With 22 data centers strategically located throughout the United States, even in a time of a disaster, your data will be secure on our redundant network.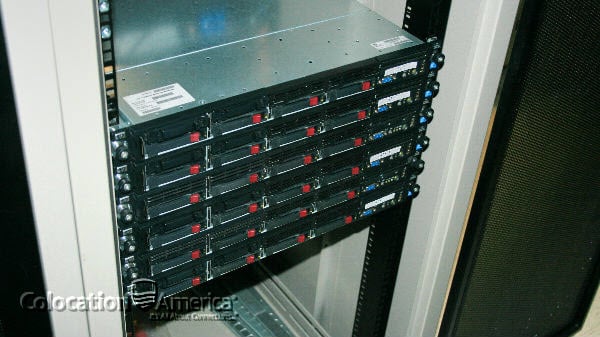 Using enterprise-level online and offline backup software combined with one of our secure dedicated servers is just one more way Colocation America looks to help its clients. Whether you're looking to move your entire disaster recovery infrastructure to our facilities or just trusting us that backup email server, you are backed by our
100% Network Uptime Guarantee
. Learn how you can protect your company's data in a time of need and talk to a Sales Representative today!