SAN FRANCISCO DATA CENTERS
The City by the Bay has become a hub for the tech start-up community with Silicon Valley nearby. Having the connectivity and IT backbone to compete with the big boys and tap into an energetic and thriving market can propel your business to the next level. Colocation America's San Francisco data center supplies you with the bandwidth, security, and reliability that you need to make a splash and help you become a tech giant. Just like our other 22 locations around the country: we're not only Colocation America—we're Colocation San Francisco!
There are good reasons why leading enterprises, entrepreneurs and growing businesses rely upon Colocation America's San Francisco data centers: we have a proven track record for over a decade of providing the right infrastructure, expert support, and cost effective hosting services. We serve many leading Silicon Valley and regional firms to help them meet their San Francisco colocation, and other IT, needs on a regular basis.
DATA CENTERS IN SAN FRANCISCO
---
200 PAUL AVE, SUITE 400, SAN FRANCISCO, CA 94124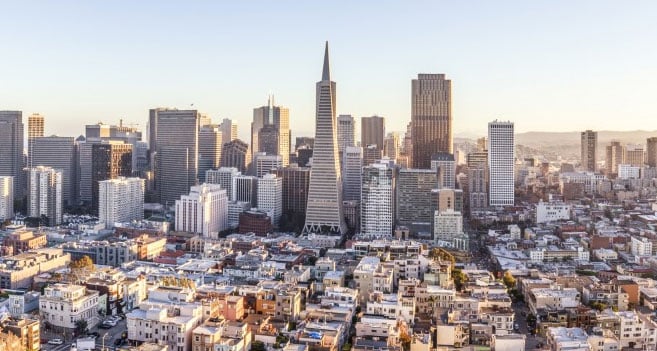 Open 24/7
For SFDC1 Call: 415-251-8142
Building upon our reputation for excellence, our San Francisco data center services are designed to cater to new audiences and provide complete outsourced IT solutions so you can focus on running your business. Find out why 200 Paul is one of the best California data centers. The leading bay area colocation center, our San Francisco data center hosts many industry-leading tech conglomerates. With redundant power and N+1 cooling, 200 Paul is not only the best San Francisco data center, but it's also one of the best data centers in California. Also, rest easy about the groundwork: Colocation America's Bay Area colocation center is seismically rated for protection against earthquakes.