Known as the "Windy City", Chicago serves as the central hub for communications in the Midwest. Its central location provides ideal spaces that are away from urban zones and environmental threats which keeps your company's data safe. With a thriving market in the Midwest, Colocation America's data centers and IT infrastructure can provide you with superior connectivity, security, and state-of-the-art facilities so that you don't get blown away in the Windy City.
CHICAGO DC 1
---
350 E CERMAK RD, SUITE 8, CHICAGO, IL 60616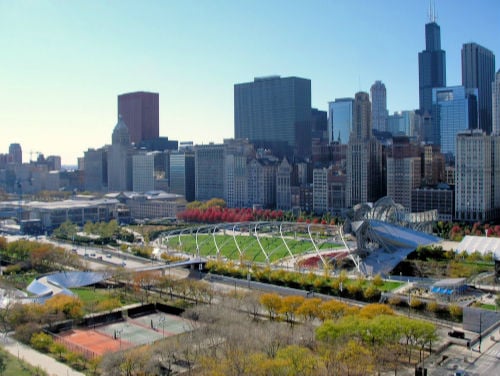 Open 24/7
For CHIDC1 Call:
312-450-3961
With connections to a 100% carrier-neutral facility and a dark fiber metro ring that keeps costs low while maintaining fast and reliable speeds, our 350 Cermak facility provides you with the connectivity and services to position your business for success in the emerging Chicago IT market. And did we mention that 350 East Cermak is the largest data center in the world—measuring in at over 1 million sq ft. So, not only does that make the Cermak data center one of the greatest chicago data centers, but it's one of the nation's greatest as well. Contact us today, be you in the Midwest or otherwise, to get yourself into the game in Chicago.
CHICAGO DC 2
---
600 S FEDERAL ST, SUITE 100, CHICAGO, IL 60605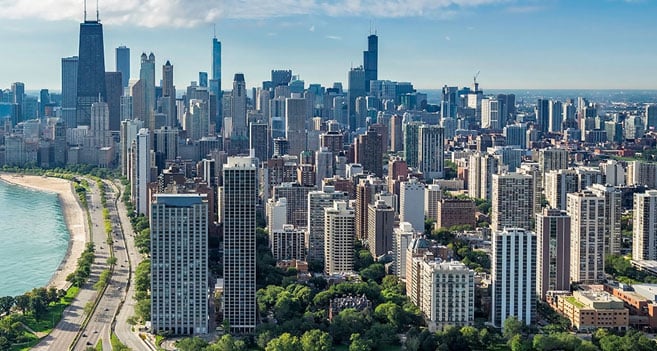 Open 24/7
For CHIDC2 Call:
773-340-6101
Maybe you want to experience the advantages of Chicago server hosting, but don't want to get lost in 350 E Cermak—that's where our 2nd facility will meet your every need. Serving not only as a great Illinois data center, but you can collocate easily from anywhere in the Midwest or even the nation. At 160,000 sq ft, this facility is not as enormous as 350 East Cermak, but it has all the amenities you could ever want. Contact us today to get started at our 600 S Federal St Chicago data center location!
CHICAGO DC 3
---
800 E BUSINESS CENTER DR, MT PROSPECT, IL 60056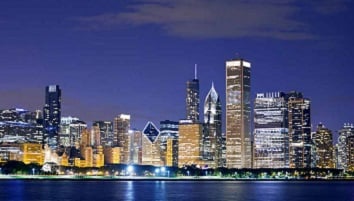 Open 24/7
For CHIDC3 Call:
630-780-2399
Colocation America's 3rd Chicago facility is located outside the congested city, sitting at 800 E Business Center Dr Mt. Prospect, IL 60056, this data center in Chicago is not really that at all—but it still gives you everything you need. Power, cooling, bandwidth, you name it and our facility will have it. So whether you're looking for Chicago server colocation, or just want to get some Chicago Colocation pricing, contact us today!
CHICAGO DC 4
---
1808 Swift Dr, Suite A, Oak Brook, IL 60523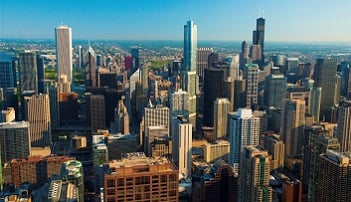 Open 24/7
For CHIDC4 Call:
630-780-3885
Only the best Chicago colocation providers can offer so many data center locations in Chicago and Colocation America has four. Our Chicago DC location provides some of the best Illinois colocation while maintaining the kind of quality you'd expect from Colocation America. Contact us today to start your IT journey at one of our reliable Chicago data centers.
CHICAGO DC 5
---
2200 BUSSE RD, ELK GROVE VILLAGE, IL 60007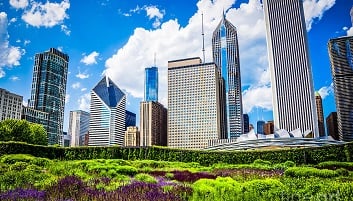 Open 24/7
For CHIDC5 Call:
224-223-6988
The Midwest is a growing IT market and Chicago is at the center of it all. Our Chicago DC facility provides small or large businesses with the colocation or dedicated server space needed to grow their business. Contact us today to get started!