MIAMI DATA CENTERS
Want to break into the growing Latin American and Caribbean markets? Our Miami colocation locations are the place to be. With data center facilities that are built to provide maximum connectivity speed while keeping costs low with dark fiber connections and Tier 1 providers, Colocation America's Miami data centers can provide you with the IT infrastructure services that you need to make an impact in the biggest emerging markets in the world—coupled with our world-class 24/7 personalized customer service and these facilities are nothing to take a NAP of the Americas on. Just like our other 22 locations around the country: we're not only Colocation America—we're Colocation Miami!
DATA CENTERS IN MIAMI
---
36 NE 2ND ST., SUITE 400, MIAMI, FL 33132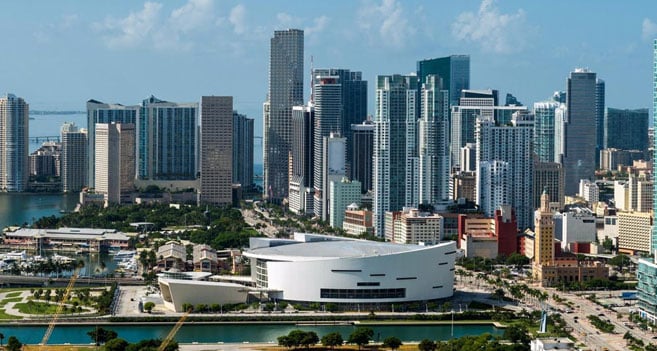 Open 24/7
For MiamiDC1 Call: 305-515-4321
With connections to a 100% carrier-neutral facility and a dark fiber metro ring that keeps costs low while maintaining fast and reliable speeds, our Miami Data Center 1 facility provides you with the connectivity and services to position your business for success in the emerging Latin American and Florida data center markets. It's one of the best Florida data centers.