100% Network Uptime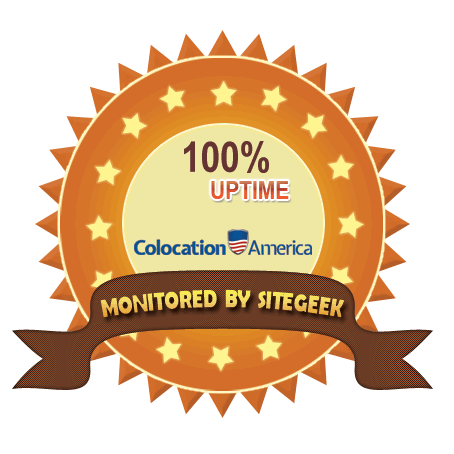 Colocation America's constant data center uptime is a result of its rigorous standards for redundant power, premium bandwidth, diverse network connectivity, superior hardware, and employee training and certification. Our unique approach to providing IT support means that our staff receives up-to-the-minute information to maintain high performance. With Colocation America's 100% uptime, businesses can deliver attentive and responsive customer support to their own clients as well as run their business without having to worry if their IT system is online. With the support of the data center infrastructure we built, your businesses will no longer have to worry about the potential damages of having your critical IT system offline.
What Is Website Uptime?
Customers looking for reliable hosting and 100% uptime based on state-of-the-art hardware, fault-tolerant infrastructure, certified engineers, and leading service partners should look no further than Colocation America. Formed by a group of network engineers, we understand that network and server availability is of the utmost importance. We pride ourselves in the ability to prevent any downtime, knowing that such an event can potentially cost our clients loss of revenue, customers, and other business opportunities. To combat this, we have built a fault-tolerant, N+1 redundant data center with a 100% uptime SLA promise on all the servers we host. Since 2009, we are proud to say that we have continued to deliver on this promise.
---
How We Achieved Website Uptime
To achieve 100% uptime, Colocation America's data centers have several redundancies in each data center including multiple points of entry, constant monitoring of network configuration, failsafe routing, and the continuous attention of highly skilled network engineers. We scrutinize every step of the hosting process to maximize security, efficiency, and reliability so you get 100% uptime, 100% dependability, and 100% satisfaction.
---
100 Percent Uptime: What It Really Means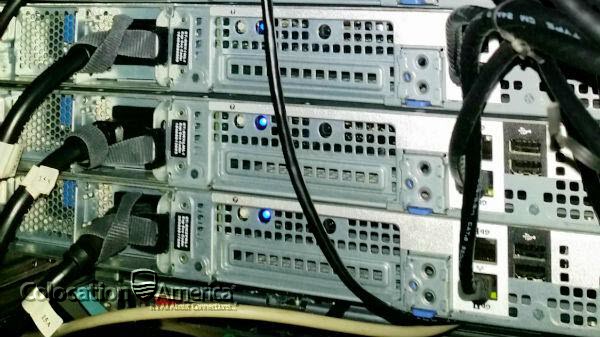 In our industry, everyone claims to have 100% uptime (including us). While major data center companies come dangerously close to attaining 100% uptime, saying so is really more of a marketing ploy. Depending on who you ask, some may tell you, 100 % uptime isn't really possible. Well, if you read the fine print you might find that 100% uptime is indeed possible. In our industry, everyone claims to have 100% uptime (including us). While major ISPs come dangerously close to attaining 100% uptime, being able to state that fact is really more of a marketing ploy.
Depending on who you ask, some may tell you, 100% uptime isn't really possible. Well, if you read the fine print you might find that 100% uptime is indeed possible. Why you ask? It's all in the fine print. Calculating Uptime Most reputable companies operate with full disclosure, meaning if downtime does occur they will credit you and most likely tell you what caused the disruption. Some will even go as far to credit you for the time you were knocked offline. But herein lies the motivation for claiming 100% uptime: Downtime costs the colocation provider money, so they bust their butts to make sure it doesn't happen. Data centers share connectivity with other ISPs, so if one of their networks goes down, traffic is re-routed accordingly. Often, if outages do occur, the incremental interruption of service is so small that a user might not even experience so much as a delay in service. That's the loophole. 100% uptime doesn't take into consideration routine maintenance, otherwise known as "planned downtime". It's also important to note that individually managed servers can go down independent of network failure due to problems outside a hosting providers control. 
It's Really Just Marketing? 
In our industry, it's not uncommon to operate at 99.999% uptime throughout the year. Again, data centers are hubs for ISP (internet service providers) and are programmed with all sorts of software to ensure traffic gets re-routed in case one ISP goes down. So 100% uptime isn't really a literal thing, but a way of stating a data center has extended the average time between failures that downtime is hardly noticeable. The time in which a data center is able to get clients back online is also a factor. If downtime is corrected quickly, enough to satisfy industry standards, then a colocation company can still state (within reason) they have maintained 100% uptime.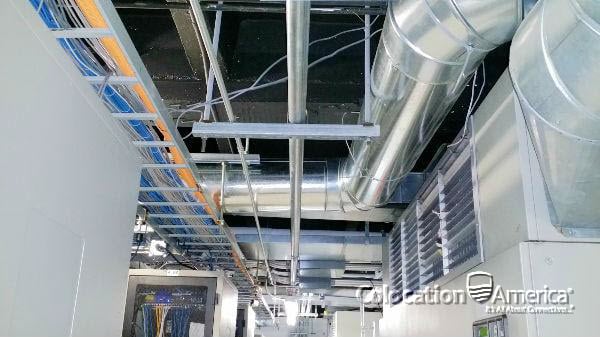 In a perfect world, 100% uptime can be achieved, but we do not live in a perfect world. As long as the possibility for network failure exists then one can safely say 100% uptime doesn't exist.
That's not to say that they're aren't enough safeguards in place to practically state one operates with 100% uptime. From that standpoint, the terms are purely for marketing purposes, and yet for thousands of customers who have never been knocked offline within a years time, those are acceptable terms. Now, if you ask any reputable company to be upfront with you, chances are they'll come clean and tell you that mathematically they've only experienced 99.999% uptime. The thing is, 99.999% uptime just isn't as cool as writing 100% uptime. Why would anyone care about that .1 percent chance you'll go down if you haven't let anyone down in years? Everyone knows technology is fallible and at some point or another, downtime will occur. The difference is, a reputable company will compensate you for your strife. For us, uptime is all about connections. We built our data center with countless safeguards in place – all of which includes backup power systems and access to hundreds of national and multi-national ISPs which practically guarantees network connectivity never goes down. To the end user, that's all that matters – that they don't experience any downtime. 100% uptime isn't a way to mislead the public – just another way of saying our data center is rock solid.