Data Center Services
Our tagline is, "It's All About Connections…," and nowhere is that more apparent than in our 22 data centers nationwide. From our five main facilities located in Los Angeles to our data center in Boston and beyond, we want to provide you with the best connection, in the best facilities, no matter where you are.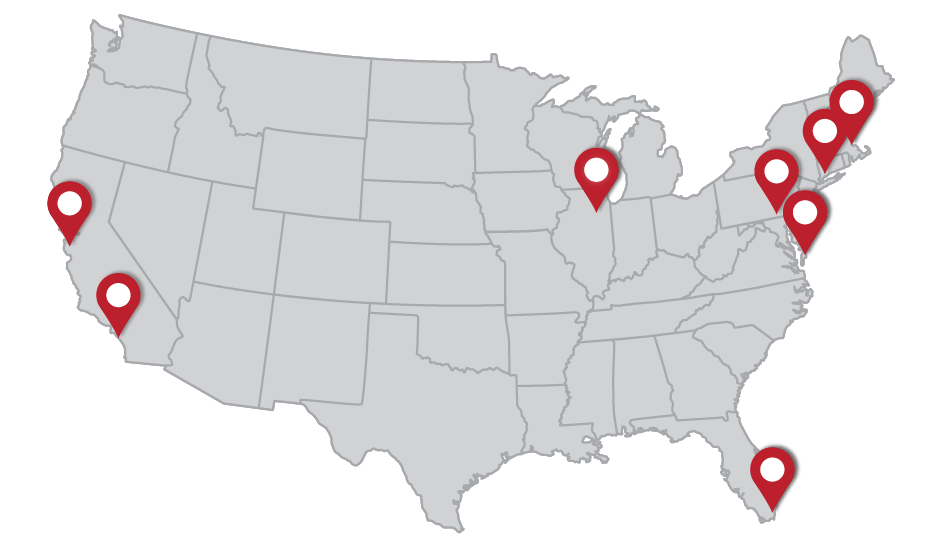 Data Center Features

Network & Connectivity
All of our services are backed by our 100 percent Network Uptime Guarantee. Our network was built to keep you online. But, better yet, we built our network to be fast anywhere in the world. With over 200 bandwidth providers, we ensure that there is no delay getting to your business-critical data.

Redundant Power & Cooling
We are committed to providing you with the power to keep going—literally. Our data centers operate with N+1 redundancy on all our power sources as well asstate-of-the-art cooling systems. Rest assured that our UPS and PDU systems are working full force to keep you and your team from outages.

Security & Compliance
To protect our clients, we ensure the highest level of security and compliancy the data center industry offers. Our data centers are SSAE 16 compliant which enables you to be ready for any regulations your industry requires including HIPAA and PCI DSS standards. And rest assured—all of our networks are DDoS protected. Oh, and did we mention 24/7 support?

IT Support & Consulting
We get it, things happen. We employ a team of highly certified IT professionals to help you when you need it the most. If you are up, we are up—our 24/7 support team is there to assist you. From remote hands to "I just don't get it," our team is standing by to ease your worries and get you back up and running.
Data Center Locations in the United States
If you and your team want a new colocation solution to host your IT infrastructure, don't forget to tour one of our 22 data center locations. From single server colocation plans to full cage solutions, we offer plans that fit our client's needs.
Colo Data Center Facilities
We understand the expense associated with owning your own technology. By offering affordable and reliable colocation services wherever and whenever you need it, we can help keep your expenses low without compromising service. Our colo data center facilities are designed to serve clients looking to host their equipment in a secure location.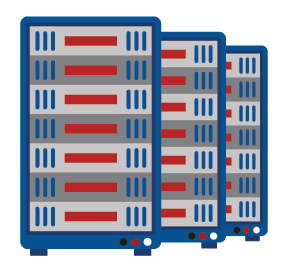 Single Server Colocation Plans
Looking for a data center to host your single server? We have you covered! We can create a solution that fits your single server needs. Also, do you need to colocate a firewall with your server? No worries – we can make that happen too!
Half Rack & Full Rack Plans
Does your team need to colocate more than a few servers? Check out our full rack and half rack deals. Same excellent service, for just the space and power you need. Let us know the space, power, and connectivity you need and we will handle the rest!
Data Center Hosting Services
Beyond colocation, there are numerous ways to take advantage of a data center facility. At Colocation America, all of our facilities are carrier-neutral and ready to connect to the cloud. If you own your own equipment, here are two additional ways for us to help!
IP Transit Services
Beyond our BGP bandwidth offering, we can connect you to your favorite ISP. Looking to announce your own IPv4 ranges? Just send a LOA and we will handle the rest!
Colo + Cloud
If your team is looking for a hybrid solution, reach out and let us know what you need. We connect to public cloud offerings as well as build private solutions.
Servers in Data Centers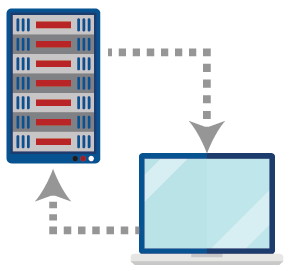 Don't own your own equipment? We can supply you with a dedicated server. No need to pay high upfront costs to buy your own server, just rent a server from us. Our colocation centers are built to host servers and our dedicated servers are configured to ensure top connectivity and DDoS protection.
We have servers that are pre-built or we can customize a bare metal server for you!
Looking for Additional Resources about Data Centers?
Data Center Standards
Data center standards exist to evaluate the quality and reliability of a data center. The Uptime Institute has created a four-tier ranking system to help determine just how secure your IT foundation truly is. Explore Uptime Institute's ranking system and why we consider ourselves a Tier 3 data center. One of the most important reasons for housing your mission-critical IT equipment in a data center is to ensure you stay online and profitable in the face of a disaster. Learn more about disaster recovery, how to protect your data, and how Colocation America is already equipped to protect your business. Read More
Network Security—DDoS Attacks
Securing the physical data center is only part of our job. We are here to help you protect your business from network threats as well. We are built to withstand the worst network attacks including DDoS attacks. Discover what a DDoS attack is and how we prevent them from causing you any issues. Read More