Managed Hosting
As a business owner you tend to be an all-rounder. You're the admin person, the sales and marketing professional and so much more. That being said there are certain tasks that require specific expertise that you may not possess, especially when it comes to tech.In situations such as these, a managed server is a fantastic solution. Colocation America offers a comprehensive range of colocation hosting solutions, managed services, and network services to keep your systems connected so that you can set your focus on other aspects of the business.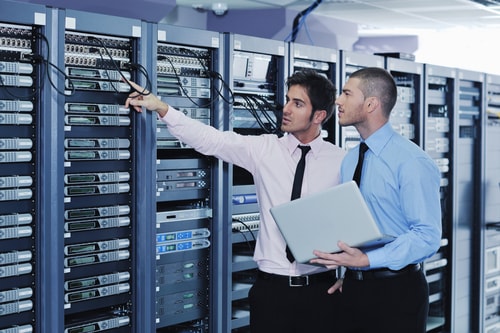 As a top managed hosting provider we offer cutting edge managed hosting solutions to address your storage, security, and availability requirements. With instant access to more than 240 leading Tier-1 bandwidth providers, we have the scalable network to ensure the performance and reliability your business needs to flourish. We have data centers all throughout the United States including, One Wilshire data center in Los Angeles, San Francisco, and New York waiting to meet our clients' needs.
---
Standard Features for All Colocation America Managed Plans:
End-to-end security monitoring and auditing for data centers, network, and physical infrastructure.
Redundancy for data centers and network.
Tools for remote access and management.
Comprehensive reporting on network, hardware, software, applications, and security.
Premium bandwidth
99.99% uptime, guaranteed.
Network storage and backups for all data.
Flexibility to design a your own system
In the following we'll provide you with an explanation of our managed servers and tell you exactly how they can help your business.
---
What Are Managed Hosting Services?
Firstly, what exactly are managed services? In a nutshell, a managed hosting service provider is a company or individual that remotely manages a customer's IT infrastructure.
Most commonly, managed hosting providers will work on a monthly flat fee, so you simply pay x amount each month for their services.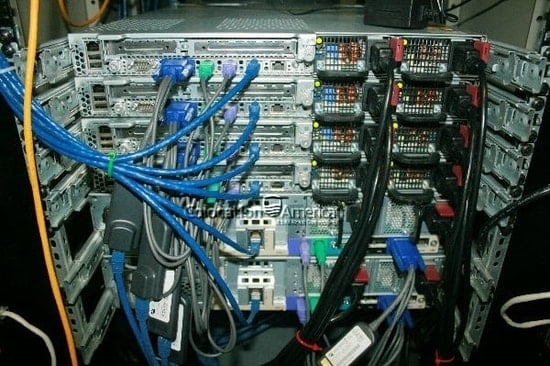 Many small and medium sized businesses tend to utilize the services of a managed service provider for web servers and website management. Managed providers will each specialize in a different area of IT. Some may be experts in managed colocation services whereas others are more focused on business connectivity and cloud services. The goal is to find the provider that best meets your needs, so have a clear idea of what you require from a provider before you start comparing different options. Colocation America has a wide range of managed hosting solutions that will get you to the top.
Colocation America's Managed Dedicated Servers Include the following Services:
Hardware Management
Web server installation, configuration, monitoring, clustering
Database installation, configuration, tuning, monitoring
Web server and database support, 24-7-365
Software Management
Software installation and configuration
Patches, upgrades and backups
Software administration and support, 24-7-365
Application Management
Installation and configuration
Management and monitoring
Patches and upgrades
Application maintenance and support, 24-7-365
---
How Managed Providers Can Keep Things Running Smoothly
In the instance of tech, the primary reason a managed server hosting provider like Colocation America can keep things running smoothly is because we take a proactive approach. We're able to prevent IT problems from occurring and therefore from disrupting business operations. This is a good thing for any industry. A perfect example is in managing a website. There are times where a small glitch can cause your website to not perform as expected or to crash completely.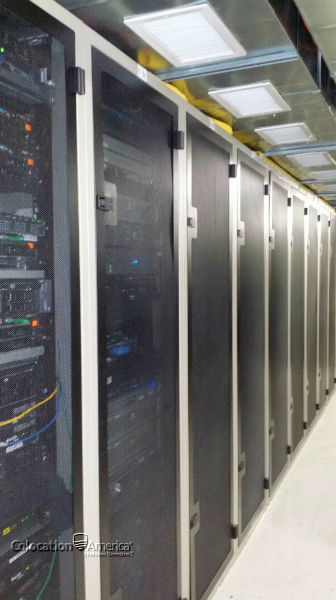 Colocation America will have ensured that your server and website were constantly updated and working as expected to ensure that the risk of any glitches or downtime was minimal.
That being said, nothing is foolproof and if your website is taken offline due to a small glitch, your managed service provider, Colocation America, will be able to provide you with the necessary support during the hours when your website is down and help you perform the necessary actions to get your site back up and running.
---
Features from Colocation America
24/7 Proactive Server Monitoring A team of dedicated IT gurus will carefully monitor and maintain your dedicated server. Server hardware be constantly evaluated and you will be notified if any are prone to failure. In case of failure, a text, e-mail, or phone notification will be sent out and a support ticket will be opened for your account. We will tell you what the problem is, how we can fix it, and then ask for your permission before we begin.
Weekly Scheduled Maintenance An expert IT guru will perform weekly update services to keep your server and all your software up to date. This includes operating system updates and firewall definition updates for improve security. All update that's installed are white-labeled and tested by certified technicians. This is to ensure that the updates to do negatively impact your server and there was no security flaws on new patch and software updates.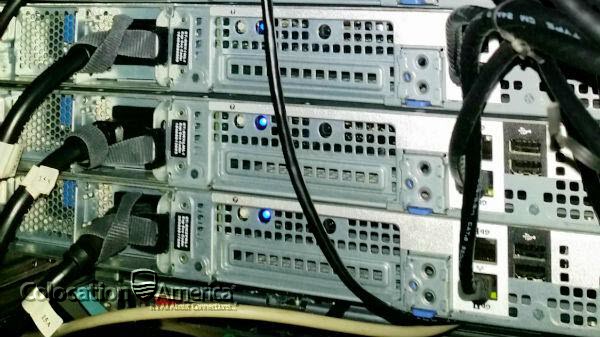 Firewall Monitoring and Maintenance We will take care of your firewall settings and configure the firewall to match your needs for both server side firewall and dedicated firewall. This includes any port configurations, firmware updates, and security updates.server management.
Server Side Anti-Virus IT gurus will make sure that your servers stay clean and uninfected. For maximum security, get a dedicated guru to manage and remove your server anti-virus programs to make sure that nothing gets by.
Onsite or Offsite Backup Monitoring and Maintenance Your server will be backed up in an onsite location or offsite location depending on your requirements. We will handle the backup procedure and disaster recovery plan to make sure that you will be able to get back up and running if anything happens to your servers.
Quarterly Network Health Reviews and Security Audits Every 3 months you will have the chance to sit down with an IT guru to go over the performance and health of your server. They will also perform security audits to ensure that your servers are impenetrable and (if needed) in compliance with any industry regulations.
Monthly Server Health Reports Each month you will be updated with a Server Health Report that details your server performance and status. It will also note any potential problems and the urgency of each problem. These reports are designed to keep you updated on the performance of your dedicated machine.
---
What Is the Importance of Managed Server Hosting?
Many small businesses may think that they don't need to regularly update and maintain their server, but this couldn't be further from the truth. There are countless tasks involved in server management and each one is essential to ensure the smooth running of all applications hosted on the server and that all backups or being recorded as expected. Examples of tasks that Colocation America would undertake to manage your server include:
Review all backup data
Detect driver failures
Update antivirus software
Ensure there is adequate space on the server to bear the load
Before you enter into any managed service related contract it is essential that you read any agreement carefully. You'll want to be fully aware of the costs that you will be issued with and also understand the length of time the contract is for.
Every managed hosting plan comes with the following features:

24/7 Support
Free Basic Remote Hands & Reboots

Coast-to-Coast Locations
1U/2U Plans in LA & NJ

1Gbps+ Network Connection
BGP Bandwidth or Direct Connections

SSAE 18 SOC Type 2 Certified
High-Level Facility & Network Security

Redundant Power & Network
Hot & Cold Spares for 24/7 Stability

DDoS Protected Network
Secure Interconnection Ecosystem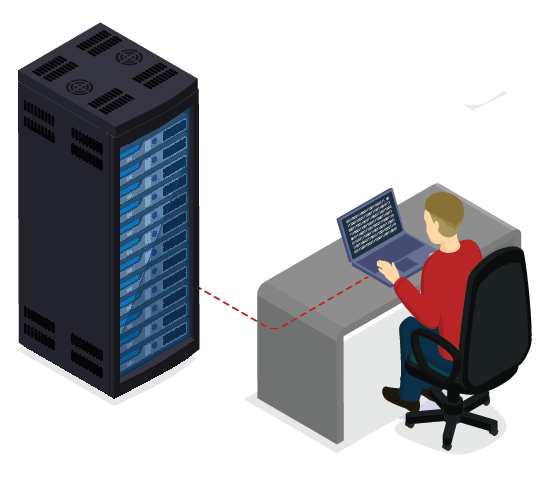 Our Data Center Locations