As an industry leader in managed hosting and information technology services, Colocation America works with leading small and enterprise firms to provide proven data center consulting services. Working with our team of dedicated IT professionals, firms benefit from our expansive knowledge of data transfer, security, online business and network strategy. Our solid track record of success in helping firms to optimize IT infrastructure planning has earned us clients throughout the world. Look below and find out why Colocation America should be your data center consultants to help you make informed, effective hosting decisions.
---
Why Choose Colocation America for Your Data Center Consulting?
Proven Infrastructure, Latest Technology
In working with our
colocation hosting
experts, we'll focus on the ways you can most effectively use new technology to help improve your firm's operations. We work with over 200 of the country's leading Tier-1 IP providers that give us direct connections to help you improve the speed, reliability and security of your data transfer. Whether you're looking for a more economical way to scale your existing IT infrastructure or want to shift to a more cost effective model, we can help you network scale by crafting a custom colocation hosting plan to improve the storage, transfer and security of your data. Our colocation services go well beyond just providing server space. Our data center consultants provide you with the expertise necessary to ensure both your business and technology needs are met at the same time.
How a Data Center Consultant from Colocation America Can Help
Real Time Colocation and Data Center Support, Lasting Solutions and More
As certified network engineers, we understand that your business can't afford to take a minute off—for that reason we're here to offer you data center consulting services that stand the test of time.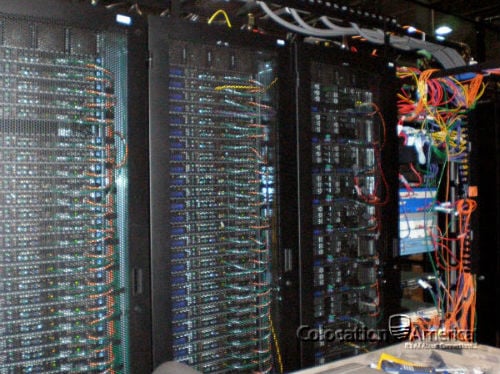 Our
data centers
are open 24/7/365 (even on leap years) and we craft colocation hosting solutions that provide cost effective, stable infrastructure to meet your business goals. While we pride ourselves on prompt, thorough support, we'll be here to help support your project through an ongoing, mutually beneficial business relationship. We've grown to become a leading provider of colocation hosting by fostering long run relationships with blue chip and small businesses—and we offer stability, expertise and reliability to ensure your business needs are fully met.
Our Data Center Consulting Plan
Colocation America's data center consultants will work with you to better understand your current services, business challenges, future technology needs and selection criteria for choosing a colocation provider. We will then find out your colocation requirements for location, space, power and bandwidth and other factors to make your decision Once you let us know how quickly you need to be up and running will determine Colocation America to help us match you with the best-fit colo facility in your target region. We will then research your hosting options pulling from services offered by over 300+ quality colocation data center providers by focusing our recommendation around your priorities which may include vendor preferences, price, SLA, solution reputation, region, included features, etc. Our calculated recommendation to you include projected monthly expenses, transition costs and an explanation of all services and vendors as we may provide one or multiple alternatives to consider depending on your situation.
Our Goal:
Colocation America's goal is to provide you all the information you need to take advantage of the opportunities available to you.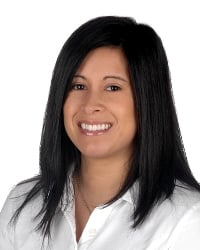 Considering collocation hosting can be complicated, there are often some back and forth discussions between everyone to find a very satisfied solution strategy for you which will result in extensive work with your team to plan an implementation strategy. Your business relies on these services everyday and we want to make sure transition happens as smoothly as possible as we will work with your team to accurately order new data center services. If you need implementation assistance, we will recommend consultants as part of our evaluation. In a case where we will not offer colocation services in your area, we will provide a colocation provider which will bill your services directly. Once all said and done, We are available to help review and clarify your initial bills with your new hosting provider and you new vendors will support your services directly. We are available to help escalate
support
issues and work with you to adjust your services as your business grows and/or your colocation needs change.
Qualities We Look For From Top Data Centers:
Convenient and Secure Location
Flexibility and Responsiveness
Professionalism
Availability of Space
Bandwidth Offerings
Quality of Network
Monitoring Tools and Services
Redundancy
Time Required for Install
Security Systems in Place
Staff on Hand
Additional Services Available
Business History/Reputation
HighCustomer Satisfaction
Fair Pricing and Terms